Each project is truly unique. We tailor our services to compliment the clients project. Browse our most common services.
New Construction, Renovations and Design Consultation
Space Planning – Auto CAD, Floor Plans, Elevations, Lighting, 3D Computer Imaging
Exterior Facade, Hardscape & Landscape Design/Renovation
Complete Kitchen and Bath Remodels – Architectural and Cabinetry Detailing
Tile and Stone Finish Selection and Interior Specification – Ceiling to Floor
Coordination with Architects, Engineers, Contractors and Skilled Craftsmen
Determine Project Requirements, Timetable and Projected Budget
Project Design Development – Color Schemes – Wall, Ceiling and Floor Finishes and Materials
Selection and Procurement and Installation of Interior Furnishings
Custom Furniture, Window Treatments, Art, Antiques, Accessories, etc.
Project Management, Purchasing Services, Job-site Visits, Installation
Tenant Improvement Services for Commercial & Retail Spaces
"…Professionalism at its best. My time was short at the Casa California Project, but my first impression was attention to detail. I was very impressed by her scheduling as well. She was on top of her project from beginning to end. A+…"
Brian Vidal
Supervisor for Construction
Finton Construction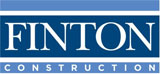 Commercial: Office/Health Care 
Hannay Reality Advisors – Phoenix, AZ
Milan Capital Investments – Anaheim, CA
Benco Development – Long Beach, CA
Loma Linda Faculty Medical Offices – 25,600 sq ft. – Loma Linda, CA
Residential 
The privacy of our residential clients is highly protected and as such is not published on the internet. Individual residential referrals are gladly given by request.
Custom Home Developments – Ramco Construction – Laguna Beach and Nellie Gail Ranch
Retail Store Design
Gold's Gym – Rancho Santa Margarita, CA & San Diego County, CA
Rockets 'n' Pockets – Southern Calif.
Ladera Legends Salon – Ladera Ranch, CA
The Glass Act – Southern Calif.
Susie's Deals – 80 store chain – CA, AZ, NV
Music Plus – 60 Store Chain – Southern Calif.
Computer City – McCellen/Cruz/Gaylord
Hastings Music, Book & Video – New Mexico, Texas
Al & Ed's Autosound – Southern CA
Argos Plaza – Long Beach CA. Retail Center
Special Projects & Architectural Models
1984 Olympics – Los Angeles, CA – Student work – Gere Kavanagh, Jerde Partnership
J. Paul Getty Museum – Los Angeles CA – Richard Meier & Partners
Juncal & Company – Los Angeles CA – Retail Design, Architectural Models and Movie Props
Circle Center – Indianapolis IN – Melvin Simon & Assoc. Inc.
City Corp Plaza – Los Angeles CA – Jerde Partnership – Skidmore, Owings & Merrill LLP
Paseo Alcorta – Buenos Aires – Jerde Partnership
Corporate Lakes – Phoenix AZ – Jerde Partnership
Main Place Mall – Santa Ana CA – Jerde Partneship
COMPLETED RESIDENTIAL PROJECTS
Anaheim Hills
Coto de Caza
Covenant Hills
Crystal Cove
Dana Point
Dove Canyon
Irvine
Ladera Ranch
Laguna Beach
Laguna Hills
Laguna Niguel
Long Beach
Los Angeles
Newport Beach
Newport Coast
Orange County
Rancho Mission Viejo
Rancho Santa Fe
San Clemente
San Diego North County
San Juan Capistrano
Shady Canyon
Tustin
Yorba Linda
Seattle, WA
Whidbey Island, WA
Scottsdale, AZ
Phoenix, AZ