Susan listened to our ideas and, keeping in mind our budget, presented us with interesting, affordable and unique ideas. From the very beginning she guided us through the difficult process of the remodel and helped keep us on track with the timing of each phase of the project. She met each challenge with a smile on her face and always showed complete professionalism in dealing with the contractors and vendors who were working on our house.buy rolex replica uk
As we sit back and enjoy our home, we know that its beauty is due in good part to your vision and expertise. We have received wonderful compliments from family, friends and neighbors. We highly recommend you and your services to anyone looking for quality, style and creativity for their home…
Michael & Peggy Oliva
Client
Professionalism at its best. My time was short at the Casa California Project, but my first impression was attention to detail. I was very impressed by her scheduling as well. She was on top of her work in her designated room to the end. A+…
Brian Vidal
Supervisor for Construction
Finton Construction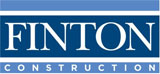 Susan has a terrific eye for detail and functionality. She has high standards and strives for top quality materials and workmanship in her designs.
John Willard
Client
Susan is a unique interior designer with great design skills balanced with pragmatic business management capabilities. I have seen her calmly create and deliver great projects for design houses that went on to be published. Highly recommend her.
Paul Self
Audiovisions

Susan is a visionary, detail-oriented designer who effectively manages the budget while achieving outstanding results. I highly recommend her for any project for clients desiring results above and beyond the norm.
Edward Crosby
Client
I've worked with Susan on two occasions. She's always very thorough at our meetings and double-checks that everything is properly on track. Susan has a pleasant disposition and is positive regardless of the challenges that may come in her way!replica watches england
Stephen Dabrowski
Client
As the architect and one of the original visionaries for Casa California, I wanted to personally contact you to thank you for your time, dedication and work to help make the project a complete design success. lt is an honor to be working with such a high quality of design professionals and to see the home completed with such care and creative solutions for each space is very satisfying.
It has been a pleasure to work with you on this project and I look forward to the prospects of working together with you again in the future.replica watches blancpain
John D. Henderson
Spectrum Architecture

The management of our project was outstanding. We were very impressed with your coordination of contractor schedules and how well you kept on top of every little detail right up to the completion of our project. You definitely made this a painless and stress-free experience. We cannot imagine having done all this work without your professional insight and focus on details; thank you for helping us transform our house into the home we have always wanted!
Dan and Rene Kopp
Client
I've worked with Susan for over a decade on both residential and commercial projects. Susan has an innovative spirit and a positive attitude that makes working with her a joy. My staff enjoys working with Susan because of her professionalism and attention to detail. In addition, I have only received exemplary feedback from all of her clients. Susan is a designer that we will continue to refer out as we respect her and her work.
Judy Ziccardi
Lighting Innovation

I have worked with Susan on several projects. She has excellent design vision and pays attention to all the details that make a beautiful finished project/design. Susan is professional and easy to work with. She is involved in the design community and keeps herself up to date on the latest in design trends. I have enjoyed working with her and look forward to working together on future projects.
Susan Coon
Essential Design Services